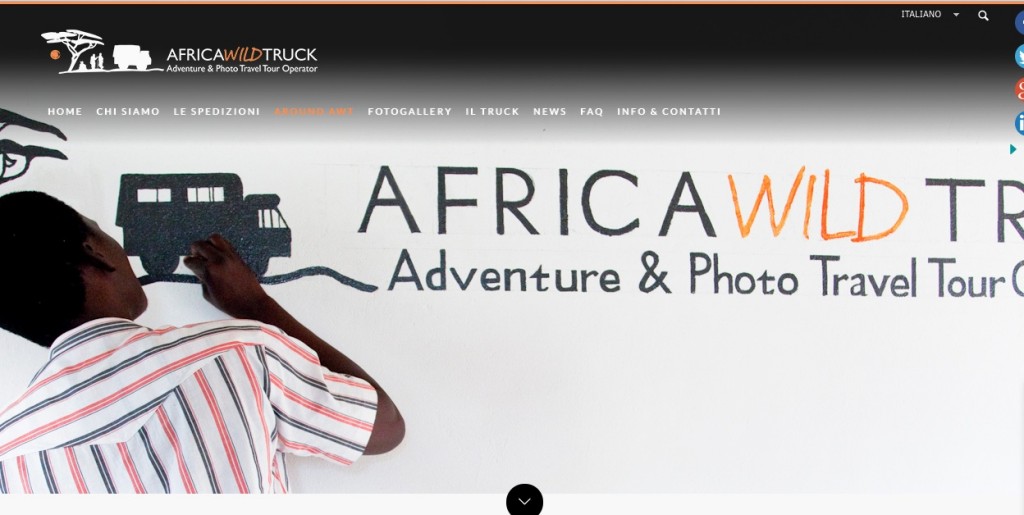 Africa Wild Truck new travel website is online!
We would like to introduce you to our new travel website! Africa Wild Truck: new needs, new ideas, new skin … new travel website finally online!
Did you notice? Not yet? Since few hours we are on line with our new website, same address, updated contents as usual, new travel routes and expeditions to design tailor-made trips for friends, small groups and families, or, why not, to browse the images from our archive from Africa live together so many more options and a new layout!
Online since 2005, it was time to update us and change a little to be more flexible in proposing new content, new travel ideas and new possibilities for you.
New products: a site that is perfectly responsive navigable from your tablet devices, smartphones, and computers. Try to browse through hundreds of images and sections of the menu … be inspired! Share on social is really simple and you can keep in touch with us to keep you updated on the planned trip with the Feed Rss, through subscription to the Newsletter of Africa Wild Truck or by writing us directly to tell us your ideas and advices.
Thanks to Jusan Network for your excellent work!