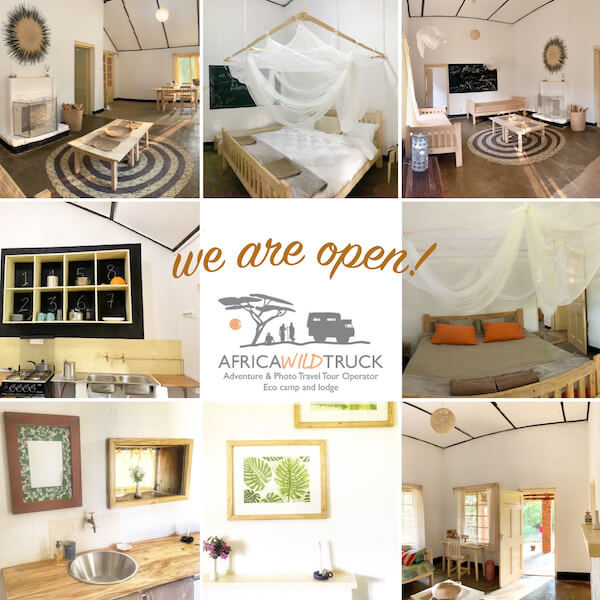 Lodge is open with new precautions against covid19
After a month and a half of closure we are again open, updated and ready with new precautions and measures against the covid19 virus.
Here at AfricaWildTruck camp and lodge we are very lucky, being able to enjoy a huge space, the possibility of applying the rules of physical distance are guaranteed.
The precautions against covid19 at AfricaWildtruck lodge
All AWT staff is constantly updated with news and advices from official sources (Minister of Health and World Health Organization) to defend themselves against Covid19 in a conscious way AWT
Staff training -cleaners- in Covid19 time and identification of our internal Anti-Covid19 team with isolation procedures and dedicated room
Installation of a hand cleaning station before the Reception with liquid soap available at all times
We follow the new indications of Government of Malawi as the use of masks, physical distance of a couple of meters and all the indications how to avoid unnecessary movements and details dedicated to lodges and restaurants
On line check in for all guests who no longer have to enter the reception and fill out paperwork!
Online payments through DPO comfortably with a home computer
Restaurant by pre-booking only, new in room service and mini bar in the apartments
We also work online with Alexa with reminder and routines (fun!)
In short, we are working hard to keep AfricaWildTruck Camp and Lodge up to date and open with all the necessary precautions against covid19!
See you there!