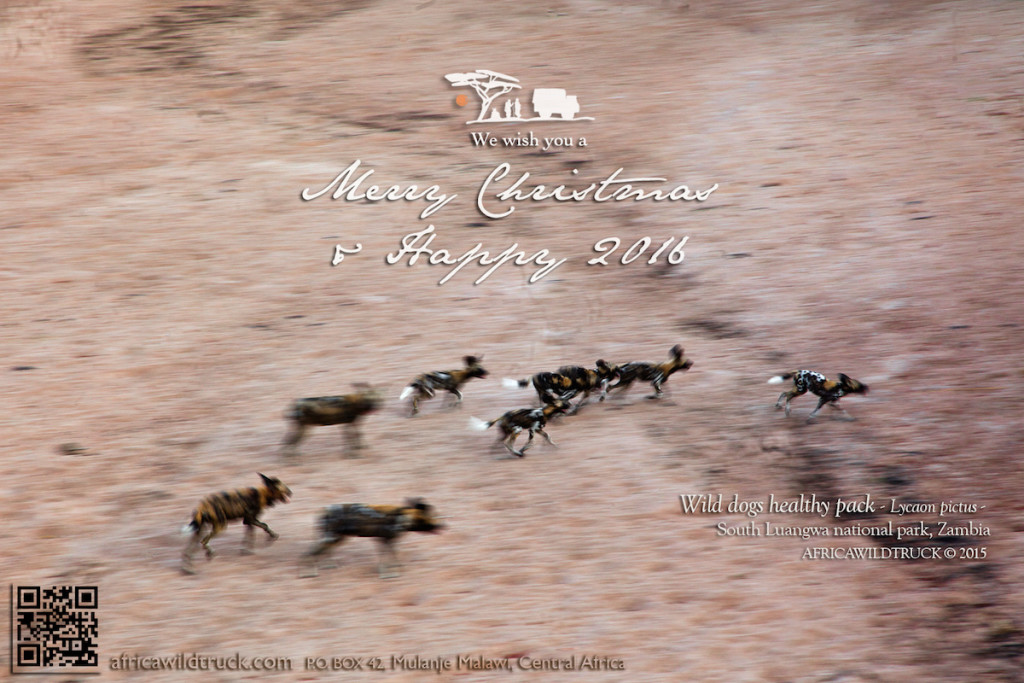 Best wishes of Merry Christmas and Happy 2016 from AfricaWildTruck.
Many wishes for You all of Merry Christmas and Happy 2016 from all AfricaWildTruck staff for a "wild" year! An image from magnificent South Luangwa national park, Zambia, shot only few weeks ago is showing a pack of dogs in great shape and health with new puppies wishing you the best
We are waiting for a safari together! Soon you will find online programming in 2016.
PS: In the next few days do not forget to follow us on our social: Christmas party Lottery in AWT style for festive greetings live from Malawi!
I forgot: enjoy reading the QR code with your smartphone and browse through our website.
Many

Wishes again of Merry Christmas

and

Happy

2016

from Malawi

.