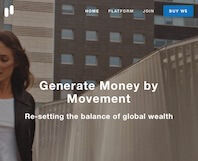 Spend your Bitwalking at Africa Wild Truck Malawi, Mulanje!
BITWALKING W$ ARE NOW WELCOME BY AWT!
From today we are thrilled to inform all our guests that we are now accepting payments in Bitwalking. You can spend your Bitwalking W$ at AWT eco-lodge and camp and on our hiking trekking on Mulanje Mountain for the 10% of the value.
GENERATE MONEY BY WALKING!
The Bitwalking platform converts human movements into digital currency.
A new value system that is equal, healthy and responsible.
To join now download the Bitwalking App from http://bitwalking.com/
Bitwalking contact is pr@bitwalking.com