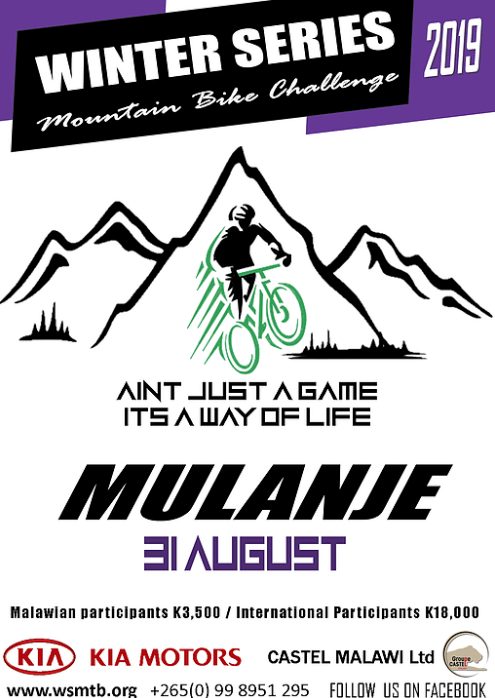 Mulanje Winter Series
We proudly hosted the 2019 Mountain Bike Challenge of Malawi!
La gara Mulanje Winter Series, tenuta il 31 agosto, è stato un evento ciclistico incredibile con una vista spettacolare sulla Mulanje Mountain.
Inizio e fine sono stati presso il nostro Africa Wild Truck Camp and Lodge e la gara presso la Lujeri Tea Estate. A detta degli organizzatori, "The most beautiful parts of Mulanje"!
Thanks for the opportunity of a wonderfully organised race at our Mulanje base and We hope to be part next year again.
"The Malawi mountain bike fraternity has grown over the past two years which tells us we're headed in the right direction.

Our very first race, only saw 28 entries where as last year we finished off with a record high of 78 cyclists.

​Each event in 2019 will have a Long and short race to encourage new cyclists to join into the sport.

The idea of these shorter races is for new cyclists to learn and grow.

The Longer routes will be within the region of 45 to 50 KM where as the shorter routes will be no longer than 25 KM.

For logistical purposes all events will start and finish at the same venues. Watering / refreshment stations will be hosted by Castel Malawi on all race routes to ensure everyone is able to hydrate sufficiently.

All race finishers will receive a Winter series T-shirt and a Medal to use as bragging rights for your great achievements.

​We have raised the prize money for the longer route races to encourage the more experienced riders to come and take on the challenge and give the younger / older and less experienced riders a chance to enjoy victory on their shorter races."

www.wsmtb.org