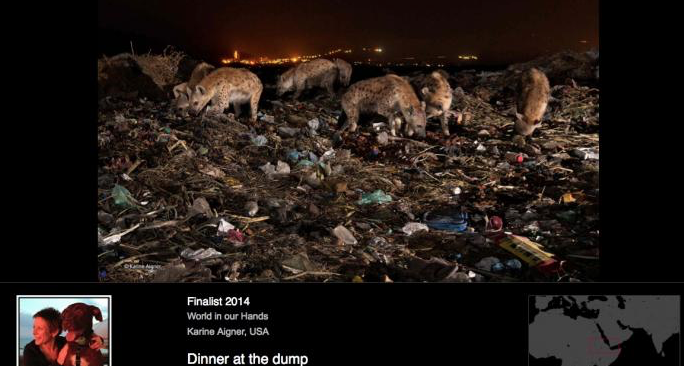 Wildlife photographer of the year
Da alcune ore sono on line le immagini vincitrici del BBC 2014.
Vincitore, con una immagine di un pride di leoni, scattata nel Serengeti, è Michael 'Nick' Nichols, già noto per i suoi lavori per il National Geographic.
Siamo rimasti colpiti dall'immagine scattata in Etiopia da Karin Aigner  . Un gruppo di iene maculate che tristemente si cibano di rifiuti.
Ottimo il reportage di Brent Strirton, What future for lions?, sul conflitto uomo/leone. Sulla pratica delle lion farms e sulla conservazione di questo felino ad alto rischio di estinzione in natura.
I complimenti al vincitore del Wildlife photographer of the year di categoria Bruno d'Amicis e agli italiani finalisti tra cui Silvio Tavolaro, Alessandro Carboni, Simone Sbaraglia, Adriano Morettin, Cristina Damiano, Bernardo Cesare.