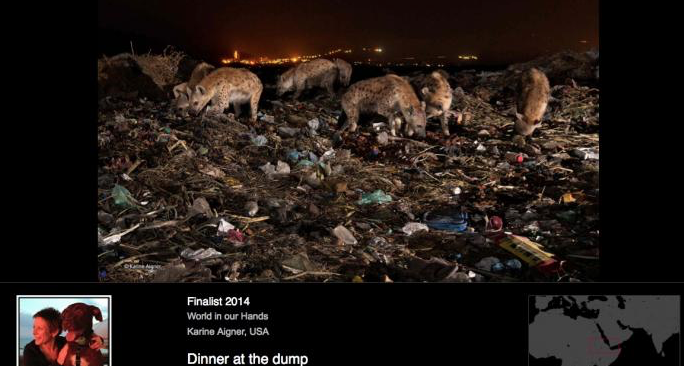 Da alcune ore sono on line le immagini vincitrici del Wildlife photographer of the year 2014.
Vincitore con una immagine di un pride di leoni, scattata nel Serengeti, Michael 'Nick' Nichols, già noto per i suoi lavori per il National Geographic.
Siamo rimasti colpiti dall'immagine scattata in Etiopia da Karin Aigner di un gruppo di iene maculate che tristemente si cibano di rifiuti, così come dal potente reportage di Brent Strirton, What future for lions?, sul conflitto uomo/leone, sulla pratica delle lion farms e sulla conservazione di questo felino ad alto rischio di estinzione in natura.
I complimenti al vincitore di categoria Bruno d'Amicis e agli italiani finalisti tra cui Silvio Tavolaro,Alessandro Carboni, Simone Sbaraglia, Adriano Morettin, Cristina Damiano, Bernardo Cesare.