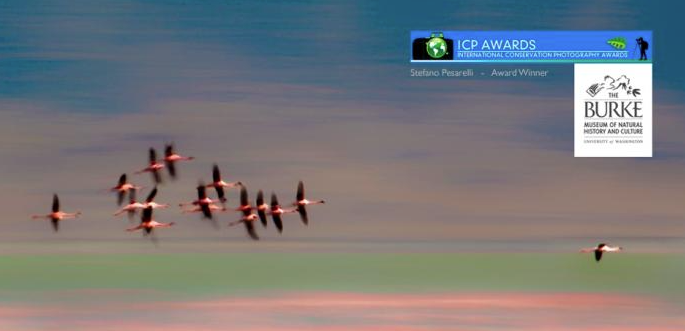 International Conservation Photography Award
International Conservation Photography Awards (ICP Award) è un importante evento a livello mondiale per la fotografia.
Per la fotografia legata alla conservazione e all'ambiente fondato dal celebre fotografo naturalista Art Wolfe.
I vincitori dell'edizione 2012 del concorso fotografico saranno esposti dal 30 giugno al 25 novembre in una mostra.
la foto di Stefano Pesarelli presso il prestigioso Burke Museum of Natural History and Culture in Seattle, Washington.
Spero che la mia foto "Fight for Flamingos", Director Award Winner, possa aiutare a sensibilizzare e proteggere in qualche modo lo spettacolo surreale di centinaia di migliaia di fenicotteri rosa che popolano i laghi africani della Great Rift Valley.
Stefano Pesarelli