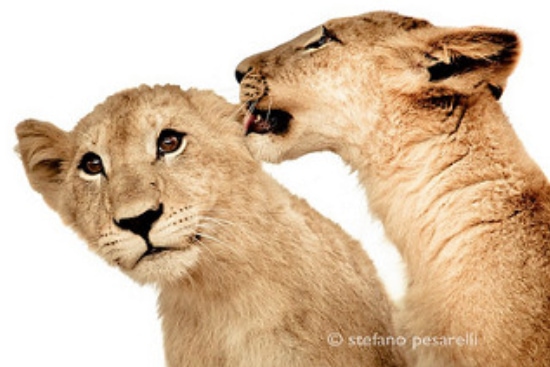 Il leone bianco Moran in Malawi. L'appello della PAW.
Come molti di voi sanno Africawildtruck, dal 2007, aiuta la riserva di Mwabvi, in Malawi, attraverso il progetto PAW in diversi modi.
Conoscete quindi che cosa fa la PAW e vi avevamo parlato dei leoni in giugno nelle nostre news.
In luglio siamo tornati a Mwabvi e li abbiamo trovati là… molti si ricorderanno le foto di Stefano dei due leoni Amayi e Moran.
Moran, purtroppo, non sta affatto bene ed è a dire il vero in pericolo di vita.
Abbiamo ricevuto un appello dalla direttrice della PAW, Gaynor Asquith, che vi riportiamo qui sotto. Grazie per l'attenzione e per il vostro costante sostegno.
Il leone bianco Moran in Malawi. L'appello della PAW.
As I write this, Moran our beautiful white lion is fighting for his life at Mwabvi Wildlife Reserve.
On Thursday 3rd March he went off his food and started a temperature.
Barry took advice from Richard, the vet at the Lilongwe Wildlife Centre but the other vet who could help, Clare, was out of the country. We contacted the Born Free Foundation, and vets in Italy and the UK.
Barry contacted vets he knows in South Africa who specialise in big cats.
Moran is getting his main molar teeth, and could have an infection by rubbing his gums against some toxic plant or tree.
There were various other possible diagnoses and on Friday he became worse, not eating at all and lying down, with a higher temperature, so we arranged for Ramon, a big cat specialist who has worked with Barry before, to fly up from South Africa on Saturday 5th March, with all the drugs we might need.

Yesterday afternoon Ramon tranquilised Moran and he went to sleep; half an hour into administering the drip to re-hydrate him the lion stopped breathing.
It was at this time Barry's heart stopped; he massaged his heart while Raman started his breathing again by inserting a needle into Moran's nose to stimulate his breathing. They got Moran back from the brink………….
Moran was given a lot of medication but was still under 18 hours after giving him the anaesthetic to inject the medication and that is very worrying.
The vet gave him 12 litres of liquids directly into his stomach with an IV drip.
His reflex in his eyes has come back but he is too weak and is now fighting for his life. All we can do now is Pray and give him the strength to pull though. 
Without facilities to do proper blood analysis or X-rays of the neck diagnosis is difficult. It could be Meningitis and possibly Distemper; these could be fatal.
He could have ingested a poison but this very unlikely as this would not have given him the temperature 42C. We will monitor him over the next couple of days and keep everyone up to date.
But we are sure that there is some form of infection or virus that is causing this. On top of this, our budget is very stretched. The vet costs ZAR 7000 a day plus his flight and expenses and the drugs.
The total from Saturday to Wednesday, his earliest return to South Africa, will therefore be more than €4,000. If we lose Moran, aside from the heartache, it will cost another €6,000 to replace him.

HELP US WITH A DONATION?
Pay into our paypal account, "The Project African Wilderness Trust Ltd"
Pay directly to our bank account: The Project African Wilderness Trust, HSBC Bank, St Ann's Square, Manchester, M2 7HD, UK sort code: 40-31-24  account number : 32185016 branch code/swift number: MIDLGB2102M – IBAN: GB64MIDL40312432185016
http://www.projectafricanwilderness.org/news/latest-news/MoranAppeal/