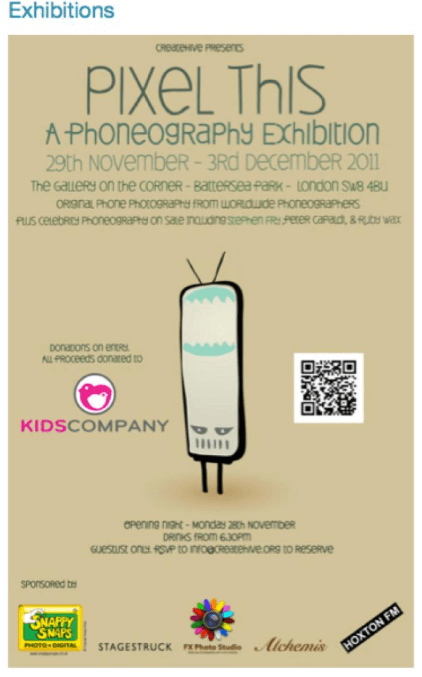 So che vi ricordate e che seguite Africa through iPhone, progetto fotografico di Stefano Pesarelli, che trovate nella sezione AROUND AWT.
Per chi fosse a Londra, dal 29 Novembre al 3 Dicembre 2011, suggeriamo la mostra di Phoneography presso The Gallery on the Corner, Battersea Park, London.
Un'immagine di Stefano, vincitrice al concorso internazionale phoneography di CreativeHive sarà messa all'asta il 2 dicembre per la raccolta fondi in favore di Kids Company.