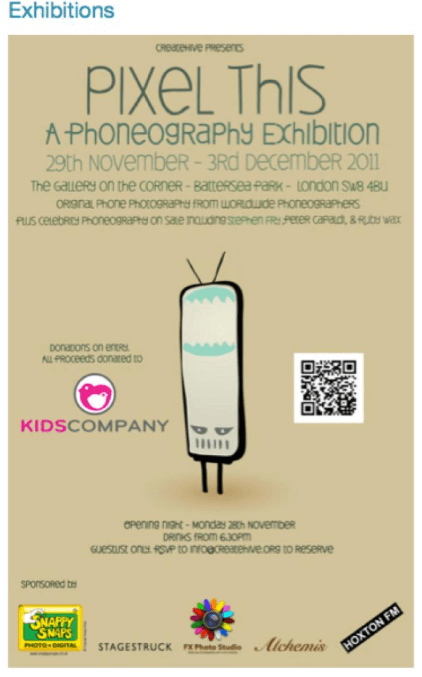 London Exhibition: 29 Nov – 3 Dec
London Exhibition: 29 Nov – 3 Dec. So che vi ricordate e che seguite  Africa through iPhone, progetto fotografico di Stefano Pesarelli.
Potete trovarlo nella sezione AROUND AWT sul nostro sito Africa Wild Truck.
Per chi fosse a Londra, dal 29 Novembre al 3 Dicembre 2011, suggeriamo la mostra di Phoneography. Interessante manifestazione sulla fotografia.
 The Gallery on the Corner, Battersea Park, London, con le immagini vincitrici al concorso internazionale phoneography di CreativeHive
Una fotografia di Stefano di sarà esposta e messa all'asta il 2 dicembre per la raccolta fondi in favore di Kids Company.