Activities around AfricaWildTruck lodge
---
1. LIKHUBULA FALLS DAY VISIT

A popular day tour on the other side of Mount Mulanje. Approximately 1 hour and half walk to reach the falls.
Or
2. MBYIA POOLS DAY VISIT
Explore and swim this pristine side of Mount Mulanje. Approximately 1 hour walk to reach the falls.
25U$ per person, based on 2 minimum*
Guide, lunch box included.
* single supplement + 20 Usd – Children below 12 pay half.
3. MULTIPLE DAYS HIKING Mount Mulanje (2-3 NIGHTS OR MORE)
You'll feel a pioneer and possibility reach Sapitwa, the main peak at 3002 m! All food according to your diet requirements, backpack, kitchen utensils and few things to be organized on Mulanje Mountain. Note: route/itinerary is very personal and has to be discussed with your guide. If you plan to stay at our camp we can call him to meet you the day before hiking so that you arrange all! Official Guide and Porter list at our reception.
35U$ per person per day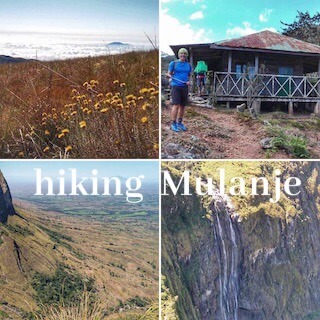 4. FOREST BATHING DETOX THERAPHY SESSION
Enter and breath into Mulanje mountain rainforest and contribute to your well-being for 3 – 4 hours. Switch off from your usual work, phone, e-mail. Refresh your mind by reconnecting with nature. It is not an "hiking" as walking is marginal and the aim is not physical exercise.
35U$ per person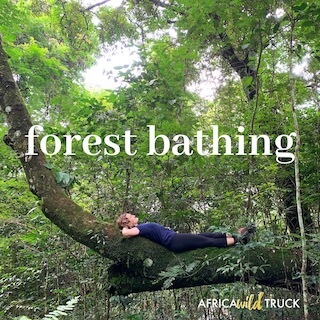 5. WALKING IN TEA FIELDS
You will learn more about the magic of tea, how it is grown, produced and what is so special with a magnificent views of Mount Mulanje. Put on your hiking shoes and follow our guide through the tea estate. A gentle walk to enjoy the view around the camp.
5 U$ per person per hour – Children below 12 pay half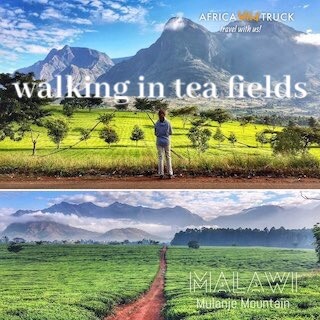 6. BIKE AROUND AWT CAMP
You can take a cycle back into time and explore one of Malawi's oldest tea plantations on a scenic bicycle ride with our mountain bikes just around our camp.
6 U$ per person per hour (maximum 2 people)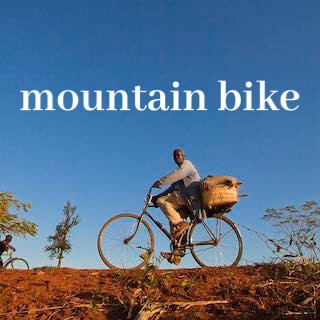 7. BIRDWATCHING
For bird lovers, meet with a local guide, increase your knowledge about birds and their daily activities, spot with your binocular and share experience.
10 U$ per person per hour (only early morning hours)
8. PLAY BOCCE AT AWT BOCCE PLAYGROUND
Enjoy your time playing bocce with Mulanje mountain view!
5 U$ per player per day including bocce balls for residents. Non residents + 2 U$ per player per day.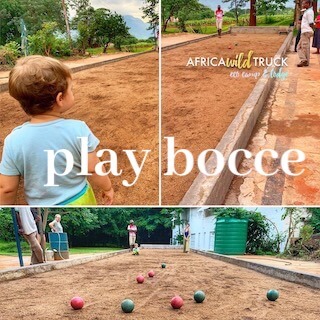 9. SATURDAY SHOPPING AT RUO MARKET
If it is Saturday, you can shop with a local, the best way to shop and discover what is on sale in a local market just behind Africa Wild Truck lodge.
5 U$ per person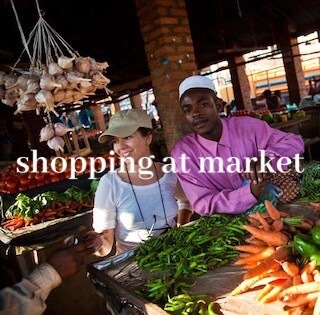 10. VILLAGE WALK WITH A CHIEF
You can walk with a local village chief, and have the chance to learn more about Malawian village life.
(An offer would be appreciated, payable direct to communities)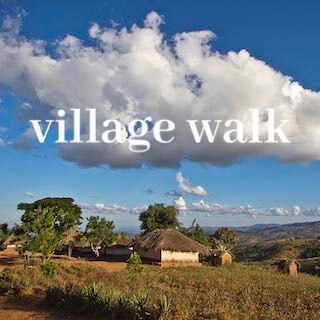 11. SUNDAY AT THE CHURCH
If today is Sunday you can go at a nearby church and enjoy a local function.
3 U$ per person (an extra offer to the church would be appreciated).