Travel photography workshops in Africa
Since 2006, we organize travel photography workshops in Africa. Okay, but how?
Our workshops are aimed in general to photography enthusiasts, professionals or not, and, of course, to African nature and travel lovers.
The professional photographer: the choice
It might seem obvious to those approaching the world of photography, but let's face it, with the digital everyone feels "a photographer". It is plenty of improvised courses, workshops, photography classes let by people that use the camera for passion but only on weekends.
A professional photographer is the guarantee that you will be teached by someone in your photographic growth that is a photographer who practice its profession, and that with its activities, licenses and awards has the certainty of the first step towards a quality workshop.
Those who enroll in a photography workshop should expect to be followed by a professional photographer. His experience and his practice as a photographer, is, in our opinion, decisive.
Guides in Africa with a wealth of experience
This ingredient sounds obvious.
For the success of a travel photography workshop, the one accompanies you on the road meaning the tour operator and its guides, have to live on the ground and deeply know the territory and its culture.
Roads, places, animals, situations are to be managed with closed eyes. This is referred to guides who live in the area and of a kind of experience that you do not learn only on books, but only through experience.
The experience of the guides who do this profession throughout the year is equal to the importance of the experience of the photographer.
Preparation of the photography workshop: the program
The preparation of the workshop program requires long periods of intense collaboration and synergy between photographer and guides: requires a good team!
Only a comparison of where, how, when and what you propose can produce a good program.
Our workshops are not simply "travel or tours with a photographer" where it goes any trip to the presence of a photographer who "accompany". The entire travel itinerary is studied as a function of photography, reportage or naturalistic (which requirements differs). They have in common the fact that the whole trip revolves around light, conditions and situations to be photographed.
Our photography workshops: for photography lovers only
Our workshops are addressed within the "photographic" channels aimed at a photography lover public only where there are professionals and non-professionals.
This guarantee ensures that you have on the road only people really motivated by photography.
Direct contact with us
Any information or questions about the workshop is exposed to those who participate. We build the journey and we are traveling with you. There are no misunderstandings. Information is true, detailed and quality assurance. There are specific skills that can not be read on the rails or on maps and deriving only from frequenting the area. It is necessary that the participants are ready to struggle for the best shot; a cohesive and close-knit group will guarantee the photographer to work well and the guides to work in the best way.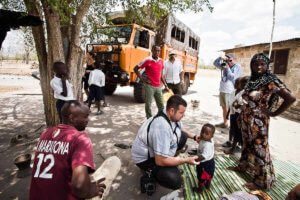 ---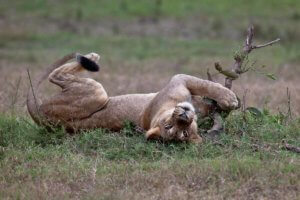 Traveling with a passion for photography
Africawildtruck is passionate, even a little "sick" about photography and that makes a difference.
That is why within our directors we have a professional photographer as Stefano Pesarelli; we would never renounce the pleasure to attend the workshop, shooting photos with you, having fun.
After years of experience in Africa we started working on our first photography workshop back in 2005, created in 2006 with Edoardo Agresti Nikon School Travel.
If you think about the evolution of digital photography this sounds a "long ago"!
Ethics and photography of our travel photography workshops
Photography is a knowledge tool, a means to communicate, but can be invasive. It invades a field, you get into a situation. Inevitable for reportage, as well as for nature photography. The goal, for reportage photography is always to understand what is going on, do not affect the rights of people (if you are photographing) and not to photograph those who do not like to be photographed, do not take pictures to those who do not want to enter in a photo. Having a relation with the subject, making yourself sometimes invisible as possible and establishing a contact that can arise in a long-distance friendship. Being careful and not only take beautiful pictures at home, but a story, so that the shot has a purpose. Trying to understand, before shooting.
Even for nature photography you try, through the use of smaller vehicles, to impact as little as possible. Mostly we shoot photographies on open vehicles specially modified for safari and the ambition is to not intervene in the scene. We are spectators of what nature "is doing" alone. We may witness a scene very tender like those of a puppy who is breastfed or very bloody scenes, such as the hunt of a predator.
Photographic Equipment
Depending on the type of workshops tour you participate, we will advise the type of lenses or suggested equipment. Do not worry, we also organize travel photography workshop with smartphones, so, whatever your equipment, you will improve.
Having an huge equipment is not everything at all.
We also look at photography results!
Many of the people who participated in our photography workshops have enjoyed growing photographically and we can claim to know many photographers that have now become famous. Someone has also won the World Press Photo, certainly not directed to our merit, but we like to think that they are not all coincidences. Many others have actually taken the step, turning a passion into a profession. Some have won major awards, someone dedicated to exhibitions and won art prizes. All have indelibly and even more "in photography sick". We ourselves as coordinators and photographers organizers we took more and we grew up a lot, winning international awards and exposing ourselves in prestigious galleries. For this we have to say thank you to the many photographers met in these years, because it always grows.
Photo collaborations
We close "our recipe" for a good travel-quality workshops, with an appeal to all those participating in or working in this field; maintaining the high level of these trips, not improvise, not propose distant destinations without never seeing them, not offer photographers that have some good shots. We have it all now. An appeal to quality!