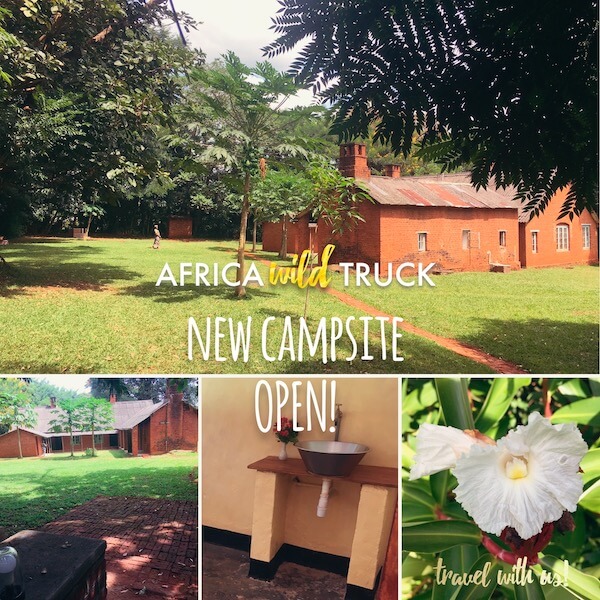 Africawildtruck opens a new campsite in Mulanje
After many years traveling non the road … even on camping trips … and a few months of intense work, we opened a new campsite in Mulanje, inaugurated on the occasion of the dinner organized for the annual meeting of MMC, Malawi Mountain Club.
The new campsite enjoys the shade of thick vegetation and trees including a huge Ficus religiosa and large areas with electricity and light points; a space particularly appreciated by independent travelers.
Surrounded by papaya trees and completely fenced, the new campsite in Mulanje remains the preferred base for nature-loving travelers.
During these weeks we have hosted mountains and adventure lovers to whom we have organized hiking on the Mulanje, safaris in the nearby Majete or Liwonde parks, we have suggested travel tips about  Zambia, Malawi, Tanzania and Mozambique and … organized cycling tours around the plantations of tea for the sunset, bird watching walks without giving up the comfort of a clean and organized camping.
A dinner at our popular in-house restaurant, gave them a little relaxation and … why not, someone also opted for an upgrade in our rooms!
To reach us at the new campsite in Mulanje
We recommend booking info@africawildtruck.com or +265995941542 also via Whatsapp.
We will send you all the details and look forward to organizing some of your time together!